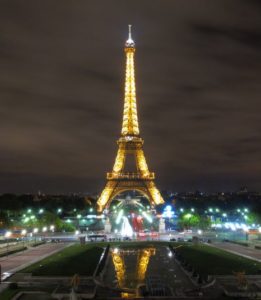 Paris is a global center for culture, gastronomy, fashion, and art. Here are the 6 things you should do if you are going to Paris.
Explore the Area by Foot
Before you see any tourist attractions as with many European cities I think it's really important to explore the area by foot. This is a great idea because you never know what you might see. Friends of mine who run a company that specializes in garbage bin rentals gave me this advice after their recent trip to Paris and I certainly agree. From beautiful architecture all over the streets of Paris to carousels on the side of the road and street art wherever you look; it is a beautiful city and exploring it by foot is the best way to get around. Also, beware of pickpockets because there are quite a few pickpockets and people who are trying to sell you things all over the street.
The Palace of Versailles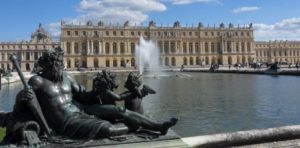 The first thing I recommend you see if you are in Paris is the Palace of Versailles. This is ten miles out of the center of Paris so it takes a little while to get to but it's so worth it. You should plan your journey in advance and go in the morning that way you have a whole day to look around if you want to because this place is huge, and it's grand everything in this place is gilded in gold and it is so beautiful and elegant. You will never see another place like this in your entire life and it is most well known for its Hall of Mirrors which you might have seen in loads of TV shows or movies but I definitely recommend you go here because it is incredible.
The Eiffel Tower
What is a trip to Paris without seeing its most notable landmark of the Eiffel Tower? It is absolutely huge and beautiful. When you see it in person, it's a lot bigger than you think it might be. If you have never seen it before, when you get out at the metro station it's right there straight in front of you. I would recommend the best time to go is early in the evening when the Sun is setting so you can get up to the top. You can either see the sunset or you can see it at night when all the twinkly lights of Paris opening for you. It is beautiful and that way you get the best of both worlds. Also, a lot of times in Paris they give discounts to people under 26 so make sure you bring your ID with you if you are under 26.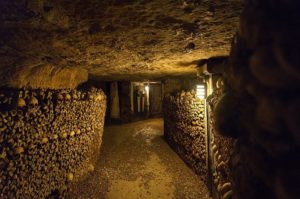 Catacombs
This is something a little more unusual and not for the faint-hearted. They are definitely an incredible sight to see. It's an underground passageway that goes on for absolute ages. It takes about 30 to 45 minutes to walk through it and that's the only part they display to the public. It's full of the remains of lots of different burial sites that were moved there in the 1800s and they are arranged sometimes in patterns like hearts and crosses and it's pretty creepy but it's interesting to see so I definitely recommend it.
The Louvre
This amazing glass structure is in between these humongous buildings. They are just cubed off and you are in the center and it's such an incredible sight. It's beautiful because you get modern architecture mixed with beautiful old buildings. When you look through the glass, you can actually see the museum down below plus you can get some cool pictures here too.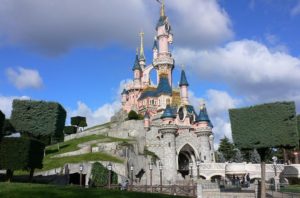 Disneyland
What is a trip to Paris without going to Disneyland? The thing I like about Disneyland Paris is they have a ton of parades. They have them like every other hour pretty much and they are quite short so you will definitely get to see a parade at some point during your visit. Going in the offseason can be difficult with the weather but you definitely get the advantage of the wait times being much shorter.